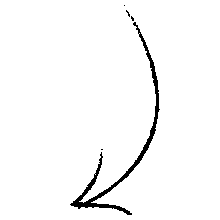 Former Universal Music / Mercury France artist Dean Woodson gathers a crew of international upcoming producers and songwriters for a one-month creative camp.
09/22/2018 By Pamela Charbit
(Los Angeles, CA) Israeli-born and former Universal Music France artist Dean Woodson organized an international in-house songwriting camp in Westwood, Los Angeles in July, running sessions every day for an entire month.
Using his international background, influences and experiences as a part of French pop band Destan, Dean Woodson who went solo and is now based in Los Angeles, recruited a large panel of international pop/rock and EDM producers along with up and coming singers and songwriters to participate in his multicultural new camp.
​
"I've always listened to a broad range of music growing up and I really believe in cross-cultural collaboration. I wanted to gather talented people from different backgrounds and different countries in a place where we could have creative freedom and inspire each other."
With creatives coming from Danemark, Argentina, France and Belgium, Dean Woodson also tried to find the best of the LA independent music scene. Some artists got recommended while some were directly handpicked by Woodson and his team.
​
Artists and songwriters include Micky Skeel (Måns Zelmerlöw's "Should've Gone Home"…), Katie Tucker, Emeline, Nico Franc, Ameet Kanon, Mars Daniel, Kira Kosarin, Mack Keane, Rachael Kathryn Bell … and different producers including Jacob Gago, Corey Michael, Eric Aukoustics, Vincent Lanty, Edouard Algayon… brought their own touch to the different tracks.
This international project gave birth to 11 songs going from pop to EDM, Folk, R&B and even Country that are currently being pitched to major artists.
About Dean Woodson:
Born in Tel Aviv, Dean Woodson who grew up in Paris and was raised by a musical family, picked up music as his main interest at a very young age. Previously signed to Mercury Records, a division of Universal Music France, as a part of the pop band Destan, the young singer got quickly propelled into the spotlight, being one of the runner-ups of the Eurovision Song Contest in 2014 and gathering attention from the European music scene. After releasing his debut single "Love" in 2017 which got him the number 1 spot in the Billboard emerging artists' charts, Woodson, now on a solo journey, moved to Los Angeles last year to begin a new chapter in his career.
Contact: dean@deanwoodson.com